Welcome to Verwood
United Reformed Church
Manor Road, next to the Library, between Ferrett Green and the Post Office
email: verwood@urc-eastdorset.org.uk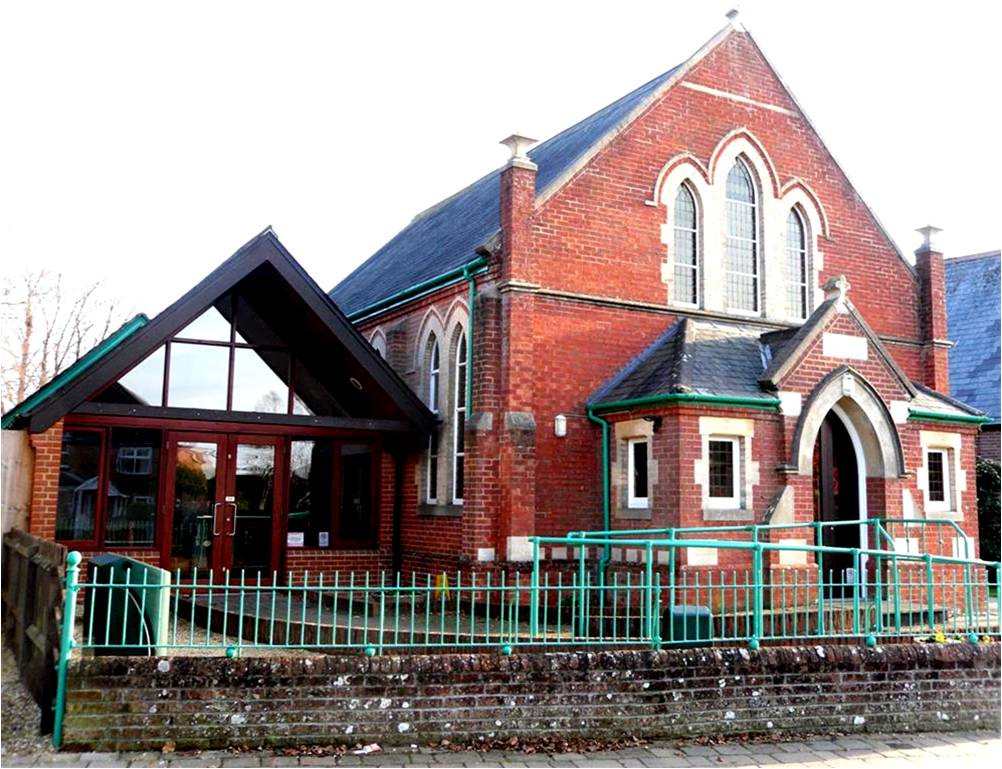 "To know Jesus better and to make him better known"

We are here for you – whoever you are!

Our main Sunday Worship is at 10.45am when all ages are very welcome.

The Sacrament of Holy Communion is celebrated on the third Sunday each month and at major Festivals.
Covid-19
The Government have announced that churches can now open for worship. However, the conditions attached by Government and the URC to opening are understandably very onerous.
At Verwood URC the decision has been taken to defer the opening of the building until such time as the risk level of Covid has diminished sufficiently that confidence in attending church services is being restored, and we can meet the standards that are from time to time being imposed.
The work of the church is to provide spiritual support and fellowship. We continue to do this, albeit in a different format.
Join us and other United Reformed Churches as we worship together on Sundays at 10am online. Visit http://devotions.urc.org.uk/ to sign up to receive the Sunday services and daily devotions.
You can also visit our YouTube channel for short video services at https://www.youtube.com/channel/UCwktitwNBnsYpYXzJG4k4lg
May you keep safe and well through these days and know the presence and love of God in Jesus Christ is with you.
Lord God,
In the course of these uncertain days we turn to you,
for we are navigating unfailiar waters.
Be close to us, that we may make, by your directing,
safe passage through the rapids and shallows of life
and enter the harbour of your realm and in the company of all creation,
berth alongside in the haven of your Kingdom.
(c) James Whately
We are a Fair Trade Church If you live in the Verwood area you can order Traidcraft items through us by email to dorothy.macro@dandjm.plus.com.
More information available at http://www.traidcraftshop.co.uk
Our Minister
Revd James Whately tel. 01202 813908; mob. 07936902554; email: revjames.w8@gmail.com
Church Secretary is Carolyn Johannesen (mobile no. 07541008486)
Church Treasurer is Chris Lyndon, (mobile no. 07789834520)
Our email address is verwood@urc-eastdorset.org.uk . If you would like to receive our weekly emails please send us an email and we shall be happy to add you to the circulation list.
Enquiries about hiring the hall – please phone Chris on 01202 821633
A little history….
Ours was the first Church in Verwood, founded in 1802 when some fearless missionaries came from Ringwood hoping to tame and convert the wild heathen on the heath! We were joined over the years by other Churches with whom we have an excellent relationship in Churches Together in Verwood. Our present building dates from 1906 with major improvements in 2000. The previous building is next to us; after the new Church was built it became the local school and is now the Library. We were originally known as an Independent Church, later Congregational and since 1972 a United Reformed Church which also includes Presbyterian and Church of Christ traditions. The United Reformed Church is a Protestant Christian church in the United Kingdom. It has approximately 46,500 members in 1,383 congregations with 608 active ministers, including 13 church related community workers.